Management accounting reports also known as cost accounting reports are designed for offering internal information to organizations or companies through financial accounting. The purpose of management accounting reports is to help in planning, monitoring and in determining decisions on the way forward. Management accountants depend on standard financial reports such as income reports, the balance sheet report, cash flow reports and many other management accounting reports in examining and determining company information.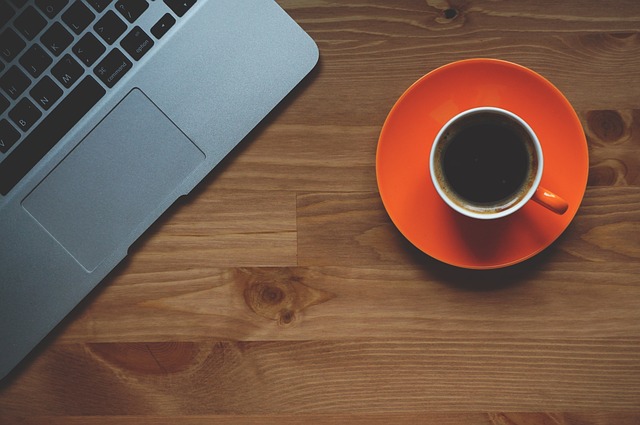 Management accounting combines accounting, finance and management with the business skills and techniques you'll need to add real value to any organisation. Management accountants are qualified to work across the business, not just in finance, advising managers on the financial implications of big decisions, formulating business strategy and monitoring risk – much more than just crunching numbers.
Management accountants use information of all kinds, not just financial, to lead and inform business strategy and drive sustainable success. As a Chartered Global Management Accountant (CGMA), you will use this information to develop dynamic solutions to improve business.
CGMAs work in all areas of business, in all types of organisations in both the public and private sectors, all over the world. They work in finance, IT, marketing, HR, operations and senior management positions. They could be project managers, management consultants, finance directors or chief executives, and many go on to run their own business.
Source : http://www.cimaglobal.com/Starting-CIMA/Why-CIMA/what-is-management-accounting/
Cost Reports help management accountants to compute costs of items that are produced through unprocessed data. Such data includes cost of products, overheads, labor and any other costs. Cost reports are one type of management accounting reports that must be looked at, summarized and used for the purpose of planning and monitoring profit margins.
With many types of management accounting reports being used, the budget is a report that is of utmost importance. Budgets are created from data of the previous years to help make changes for the purpose of future predictions. All points of supply for revenues and expenses must be itemized in the budget report and the company must make effort to work within the amounts that have been apportioned in the budget.
Budget reports help small business owners analyze their company's performance and, if the business is big enough, managers analyze their department's performance and control costs. The estimated budget for the period is usually based on the actual expenses from prior years. If the small business as a whole or a specific department was substantially over budget in a previous year and cannot find feasible ways to trim costs, the budget for future years may need to be increased to a more accurate level. Owners and managers can also use budget reports to provide incentives to employees. In this case, some of the funds budgeted may be given out up as bonuses to employees for meeting specific financial goals.
Source : http://smallbusiness.chron.com/types-managerial-accounting-reports-58384.html
Another type of management accounting report is the performance reports. These are used by management accountants to analyze substantive expenditures and revenues to amounts that have been allocated. The disparities are computed and scrutinized to help in deciding new budgets. The data in relation to these amounts are itemized with the help of performance reports. These reports are computed annually although there are companies that need monthly or quarterly reports. Administrators need such reports to help them forecast and determine the future of the company in terms of increases in costs and well as production increases.
a system of indexes reporting the status of economic assets, their sources, and the results of the work of an enterprise, organization, or institution for the period under review; these reports are compiled from the data of economic accounting. Accounting reports are one of the necessities for planned management of the economy. Socialist accounting reports are mandatory, strictly regulated by the state in their content, scientifically structured on the basis of all forms of economic accounting for a comprehensive description of the results of the work of an enterprise, organization, or institution, scientifically based in their evaluation of the indexes, closely coordinated with plan data, timely and reliable, and clear and accessible. Accounting reports are periodic (monthly and quarterly) and annual. The volume and forms of periodic and annual accounting reports are established each year by the Ministry of Finance of the USSR and the Central Statistical Administration of the USSR. The procedure of drawing up, presenting, and approving accounting reports has been defined by the Statute on Accounting Reports and Balances of State, Cooperative (Except Kolkhoz), and Public Enterprises and Organizations (1951), including subsequent amendments and supplements. Methodological guidance of the accounting reports of ministries and departments is given by the Ministry of Finance, which in coordination with the Central Statistical Administration approves standard forms of accounting reports and instructions for their use. Accounting reports are submitted to higher organizations, to credit and financing institutions of Gosbank (State Bank) and Stroibank (Construction Investment Bank), to the Central Statistical Administration and its republic and local bodies, and to local financial bodies. Accounting reports submitted to a higher organization are signed by the head and the chief (senior) accountant of the enterprise; copies sent to all other addresses are certified by the chief (senior) accountant. Periodic accounting reports are submitted not later than the 15th of the month following the period under review; annual accounting reports are submitted not later than January 25 of the year following the year under review. The ministries of finance and the central statistical administrations of the Union republics set different deadlines. Higher organizations consider and approve accounting reports within 15 days of the day they are received.
Source : http://encyclopedia2.thefreedictionary.com/Accounting+Reports